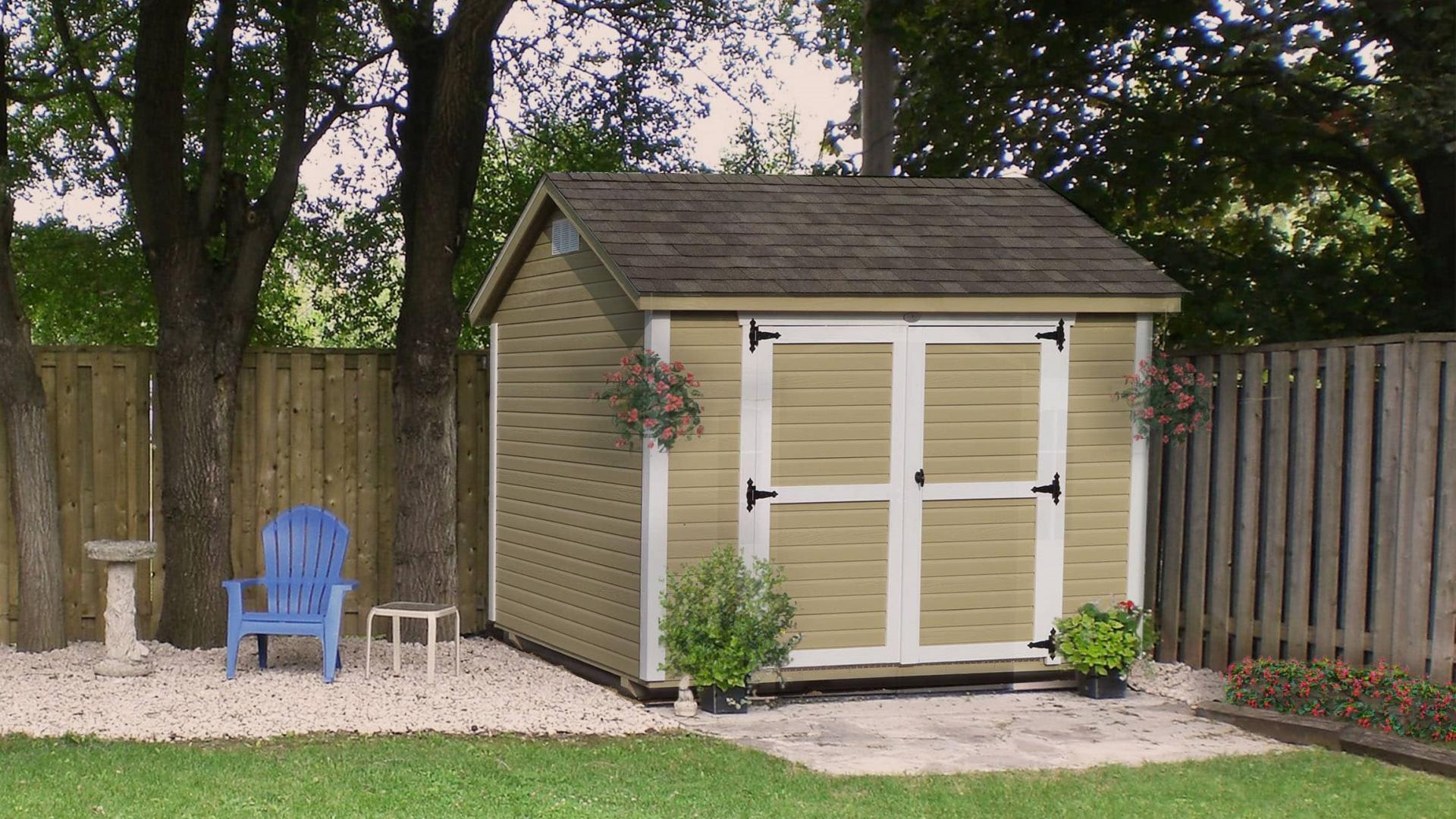 While there are many different styles and sizes of storage buildings out there, sometimes it's most helpful to design your own. That way, you'll be certain that your new storage shed or storage barn is equipped with everything you need. If you're thinking about designing your custom storage building, keep reading for some pointers and things to consider during the process.
Your Budget
When beginning the process of designing your own storage building, your budget should be one of the first things you think about. What's the maximum amount you're willing to spend? Are there any budget-friendly choices you can make? Your budget will influence the entire process, from the size of your storage shed or storage barn to extra features like insulation and lighting.
Purpose of the Storage Building
One of the first things to think about when designing your storage building is what you'll be using the structure for. This will likely affect the style and size of the unit, as well as which materials it will be made out of. Some things to consider are:
What are you going to store inside the shed or barn? How much space do these items take up?

Are you planning on converting your storage building into an alternate space, such as a workshop,

playhouse

, or home office?

Will your storage building need shelving for additional storage space?
Once you've determined the purpose of your storage shed or barn, you can begin to think about sizing, styles, and materials.
Your Yard
When it comes to storage shed design, it's important to think about where it will be located in your yard. Outdoor storage sheds must be placed on a flat surface, so be sure that your unit's prospective location is flat, or can be flattened. Keep in mind that a foundation may need to be built for your shed to sit on. Here are a few questions to ask yourself about your yard and future storage building location:
Will your storage building be in a convenient location for its intended purpose?

When it rains, will water drain away from the storage shed or barn?

Do you want to be able to see your shed from your house?

Will your storage building be in a spot where it doesn't interfere with neighbors' property?
By asking yourself the above questions, you'll be able to narrow down the location choices for your new storage building.
Size
Once you've taken into consideration your budget, your property, and your shed's intended purpose, you can begin thinking about the sizing of your structure. Be realistic when thinking about how much space you'll need inside your shed. At the end of the day, it's probably better to have too much space than not enough, but be sure not to overcompensate too much. You don't want to end up with more room than you know what to do with!
Determine how many square feet of yard space you'll need for your storage building, while also taking into account the items you'll be storing. This will help you to get a better idea of how big (or small) your structure should be. You can also use string or rope to create a perimeter around the prospective location of your shed to visualize how much space it will take up. 
Style and Materials
Two additional factors to consider when designing your custom storage building are style and materials. In terms of style, think about the overall "feel" of your current outdoor space and ask yourself the following questions:
Do you prefer traditional designs or something more modern?

Are there certain colors that would complement your style more than others?

Do you prefer simple or ornate architectural styles?
After you've gotten an idea of what style you're aiming for, you can begin to think about materials. As far as siding goes, you have three primary choices: vinyl, metal, and wood. Generally speaking, vinyl siding costs the most, followed by metal, engineered wood, and natural wood. Be aware that some siding options cost more up front than others, but these tend to have a longer lifespan and require less maintenance over time. So, make sure to think about cost versus quality when choosing a type of siding for your portable storage shed.
Ready to Design Your Custom Storage Shed or Storage Barn? Get Started Today With Country Cabins!
Now that you've considered the most important factors, it's time to start designing your storage building! Use Country Cabins' 3D Shed Builder Tool to customize your ideal storage structure. Choose from endless combinations of styles, sizes, colors, exterior options, and more! Once you're finished designing, you can even submit your design to us for a free quote. Start designing your custom storage shed today.