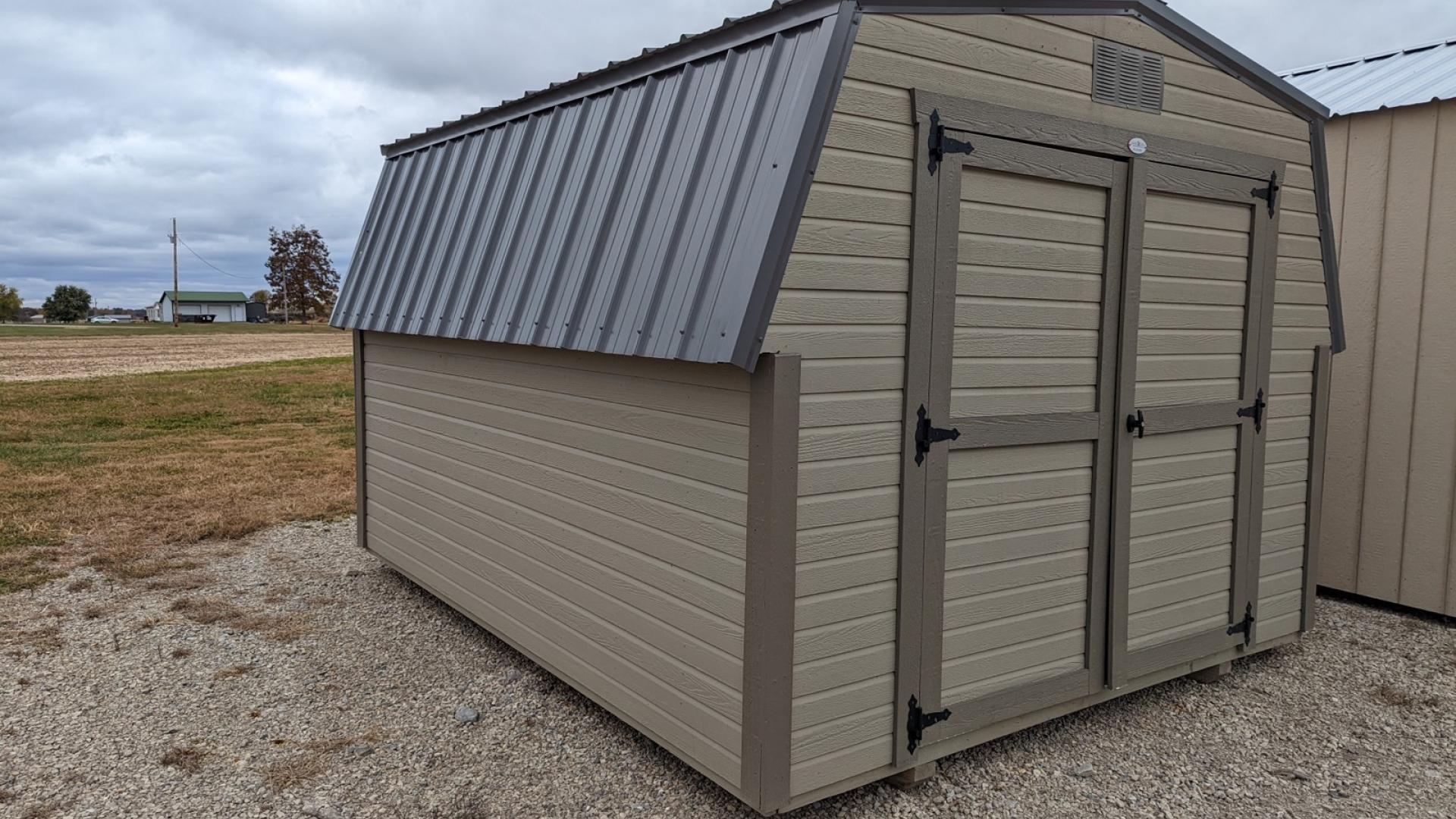 At Country Cabins we work hard to provide storage solutions that fit every need and budget. In January 2022 we introduced our Refurbished Sheds page to offer our customers the option to shop used sheds they can count on. In most cases when people look for used sheds they are browsing Craigslist, Facebook Marketplace, and other classifieds websites to buy sheds directly from other consumers. In our experience purchasing on these websites isn't much cheaper, and leads to a variety of issues as you get the shed to your home and begin using it. 
Our refurbished shed lot is filled with quality storage buildings that are inspected by our expert team and brought to almost new condition. Let's take a look at our process for getting our customers quality, used sheds at a great price. 
Inspected and Refurbished Used Sheds
When you purchase a used shed directly from a seller on a classified website you are purchasing the shed as is. This means that you are inheriting any imperfections, damage, or weathering that the shed experienced during its time with the previous owner. Also, unless you are a shed expert, it can be difficult to determine what imperfections will lead to more damage as time passes. 

When you purchase a used shed at My Country Cabins you are getting a refurbished shed. This means that our team of experts thoroughly inspects the shed and repairs any imperfections or blemishes that take away from the quality and appearance of the storage building. When you choose Country Cabins to purchase your used shed you can rest assured that you are getting a safe and durable shed.
Affordable Storage Solutions
One of the most attractive features of a refurbished shed to many of our customers is the price. Prices will vary depending on the size and material of the shed, but most customers save hundreds of dollars when they opt for a refurbished shed. This can allow some customers to get a storage building that has all of the features they want, but wouldn't be able to afford in a brand new storage shed. 
Short Lead Times
When you purchase a used shed from Country Cabins you can expect your lead time to be cut in half. We build our new sheds to our customers' specifications, which means that once a new shed is ordered our skilled team builds it from scratch. We work hard to keep our lead times down on new shed orders, but crafting a quality storage shed from scratch inevitably takes time. When you purchase a refurbished shed from our used shed lot you don't have to wait for construction, and our team can immediately get your delivery scheduled and in the books. 
Professional Shed Delivery
Each Country Cabins refurbished shed purchase comes with free delivery within 50 miles of where the shed is purchased. If you buy a used shed from a classified website you are tasked with moving the shed on your own. We have seen enough horror stories to know that without the proper equipment and expertise moving a shed can lead to major damage. Our team of experts have delivered hundreds of sheds and will get your used shed to your property with no hassle. 
 
Are you ready to shop for a refurbished shed? Check out what we have in stock on our Refurbished Sheds page. Our inventory is updated all year round so you can find your next shed during any season.