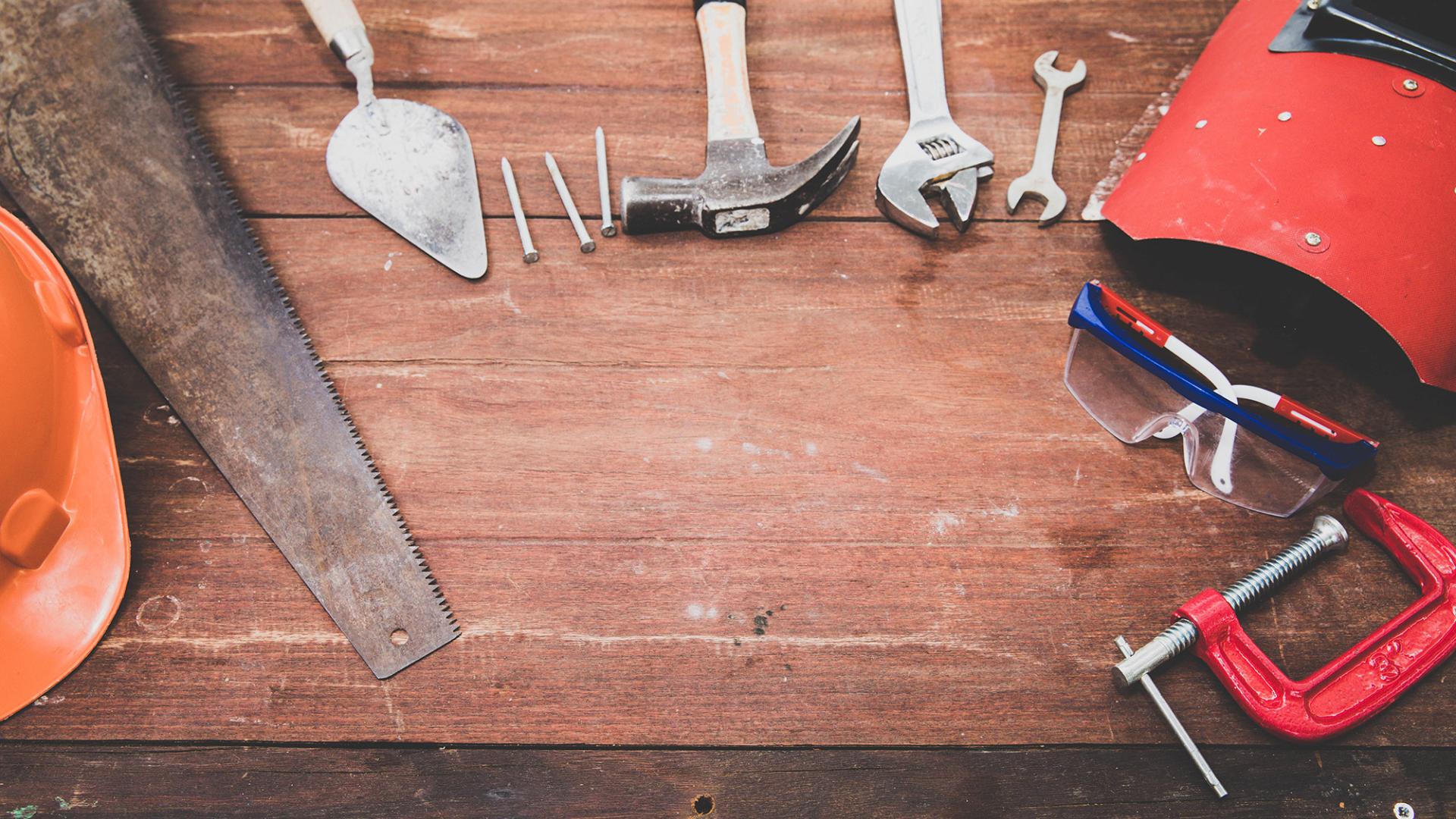 Whether you have had your storage shed for years, have recently purchased, or are looking at storage shed options, it is important to know how to organize your storage space. Most people add a storage building to their property to reduce clutter in their home, so why would you want your new storage space to be cluttered? Today we are going to look at some of our favorite ways to keep your shed or storage building organized to reduce stress and increase efficiency.
Take Stock of Your Items 
The first step in your shed organization process is deciding what you will be storing in your shed. If you are organizing your existing shed, we recommend removing everything from your storage building and starting from scratch. Organizing your items before you decide where you are storing them will prevent you from getting deep into the process and realizing you don't have room for certain items. 
For current shed owners this is also a great way to get rid of unused items to free up space. As you are clearing out your shed, try to think of the last time you used a tool or item and decide if it's something you will use in the future. If the answer is no, it may be time to sell or donate the item. 
Add a Loft
Adding a loft to your storage shed is a great way to store away seasonal items until you need them again next year. They reduce clutter on the floor and allow you to still store all of your yard tools and equipment in one place. If you have an existing shed, there are lots of DIY guides out there to help your construction process. 
At My Country Cabin many of our storage shed models come standard with a loft, and they can be added to all models as an add on. 
Peg Boards and Wall Hangers
Peg Boards and Wall Hangers are one of our favorite methods of shed organization. They are great for freeing up floor space while keeping essential tools right at your fingertips. There's nothing more satisfying than a perfectly organized peg board, check out this article for some organization tips. 
Wall hangers are also a great way to store things like shovels, rakes, and other long gardening tools that are often haphazardly stored in the shed. There's nothing worse than looking for a tool and having shovels and rakes falling over on you; store them securely with wall hangers!
We have provided peg boards as an add on or for years and our customers love them. Be sure to talk to your salesmen about adding a peg board to your storage building. 
Utilize Storage Containers
Organizing smaller items in storage containers will reduce clutter in your storage shed while also giving every item a designated storage space. Things like weed wacker string, lawn chemicals, garden hoses, and Christmas lights are often haphazardly stored, making them difficult to find or tangled when you need them. We love the stackable Rubbermaid containers and totes, but any storage container will work. 
You can also repurpose old mason jars or tin cans to store very small items like screws, nails, and other hardware. 
Add Shelving
Our final recommendation is adding some sort of shelving to your storage shed. Shelving keeps your shed floors clear while keeping your items at your fingertips. Our lines of storage sheds and storage barns are all available with shelving and workbench add ons, including options that are specifically designed for the storage containers we mentioned earlier. 
If you are looking to add shelving to an existing storage shed there are some great how-to guides out there to get you started. 
When it comes to organizing your storage shed it is best to think about your needs and what tools and items you will need access to regularly. Use some of our tips and get creative, and your storage shed will be organized in no time! 
Browse our storage shed options today and contact us for a complimentary quote!