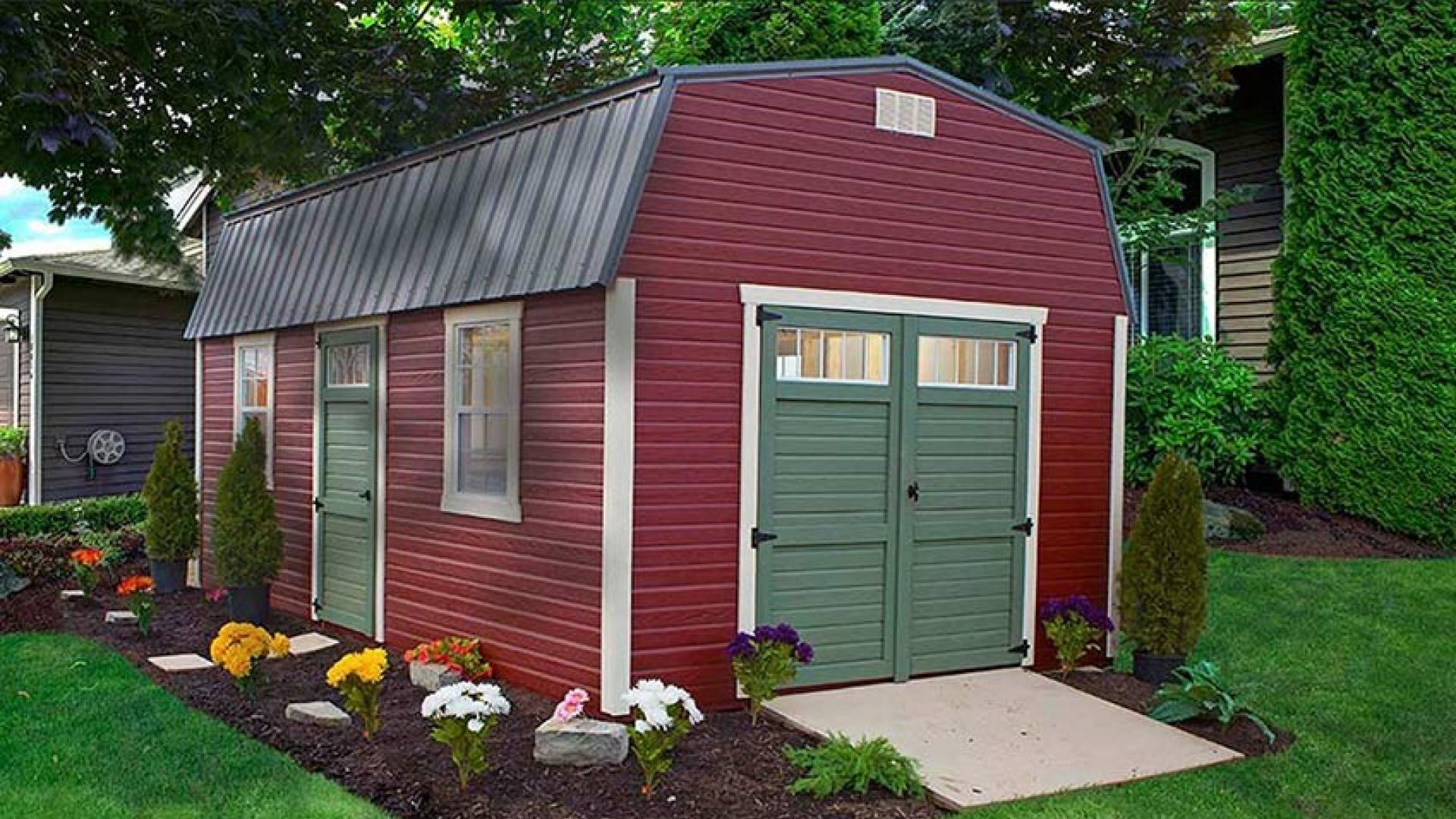 If you've been spending more time at home and on your property this past year, you've probably discovered areas for improvement when it comes to optimizing your home storage needs. Were you desperate for a place to store the kids' bikes over the summer? Or looking into options for quick date night escapes with your spouse? If so, one of our high-quality barns, sheds, or cabins might be the perfect option for the quickly approaching new year. 
Whereas mini barns and prefabricated garages are a perfect option for those looking to build upon their current property, other selections such as full-blown hunting cabins make sense for others. Read on to learn more about the options you have moving forward and how you should plan to make those dreams happen once you are ready!
Selecting the Right Blueprint for Your Storage Shed, Storage Barn, or Garage
Perhaps you've encountered a scenario before, where you found the perfect portable structure for your equipment or storage needs, but with much to be desired in terms of customization options. When you trust the experts at Country Cabins, you are also guaranteed sturdy, hand-crafted structures that are perfect for your everyday storage or weekend getaway needs. 
Our prefab garages, for example, are designed to complement your property in addition to housing your excess tools, tractors, cars, or children's play items. Why sacrifice aesthetics for functionality? With our products, you can safely store clutter while boosting your home's curb appeal. Consider how to improve your property and let us do the heavy lifting in terms of making your dream happen.
Portable Storage Customization Options in 2022
Functional Garages
Our functional garages are custom designed to mimic the highly desired look of an Amish high barn. Not only that, but you can also customize your siding options or add additional trusses for heavy duty support. And who doesn't love an overhang? Consider upgrading to an eave to improve functionality while adding a style that is all yours.
Hunting Cabins
For those looking to expand from the limits of their current property lines, our hunting cabins are a great way to cut down on hotel or travel fees next hunting season. Use your knowledge of which functions are most important to you during your current trips to help us design the blueprint that is perfect for you and your family.
Add Landscaped Beauty
In addition to providing the perfect solution for additional storage space, our units can also add landscaped beauty to your backyard. Co-plan a garden or compost pile to complement your blueprints for a shed, barn, garage, or cabin. Small side paths or decorative yard stones can also be a powerful way to add natural beauty and appeal to your new portable unit.
Revamp the Exterior
Customizing your windows and doors, or choosing unique paints and finishes are a must and should also reflect your current style property's tone. Our gambrel-style roofs can be shingled, tiles or covered with material such as vinyl, which can add additional personalization to any home. 
Design Your Own!
Curious to design your own unit? Create portable building designs with our virtual design tool after providing your zip code for custom building delivery. The sky's the limit! Experiment with different layouts, dimensions and finishing options.
Regardless of the product you ultimately opt for, you can still enjoy choosing from our Dutch Lap, LP Barn, or Half Log siding options which are the same used in the construction of high-end homes. If anything, the addition of one of our portable storage units might require you to spruce up the rest of your home by comparison! Why not boost your curb appeal (and home value) in 2022? Discover a whole new way of living without moving, renting or vacationing.
Create a Brand New Future of Possibilities With a Barn, Shed, or Garage
If you're ready for a change, we're prepared to tackle your next home or recreational storage challenge. Dream up your ideas, and get in touch with us to schedule a time to discuss your strategy with our professionals. We're excited to get to work creating your blueprint and advising you about finishing options.