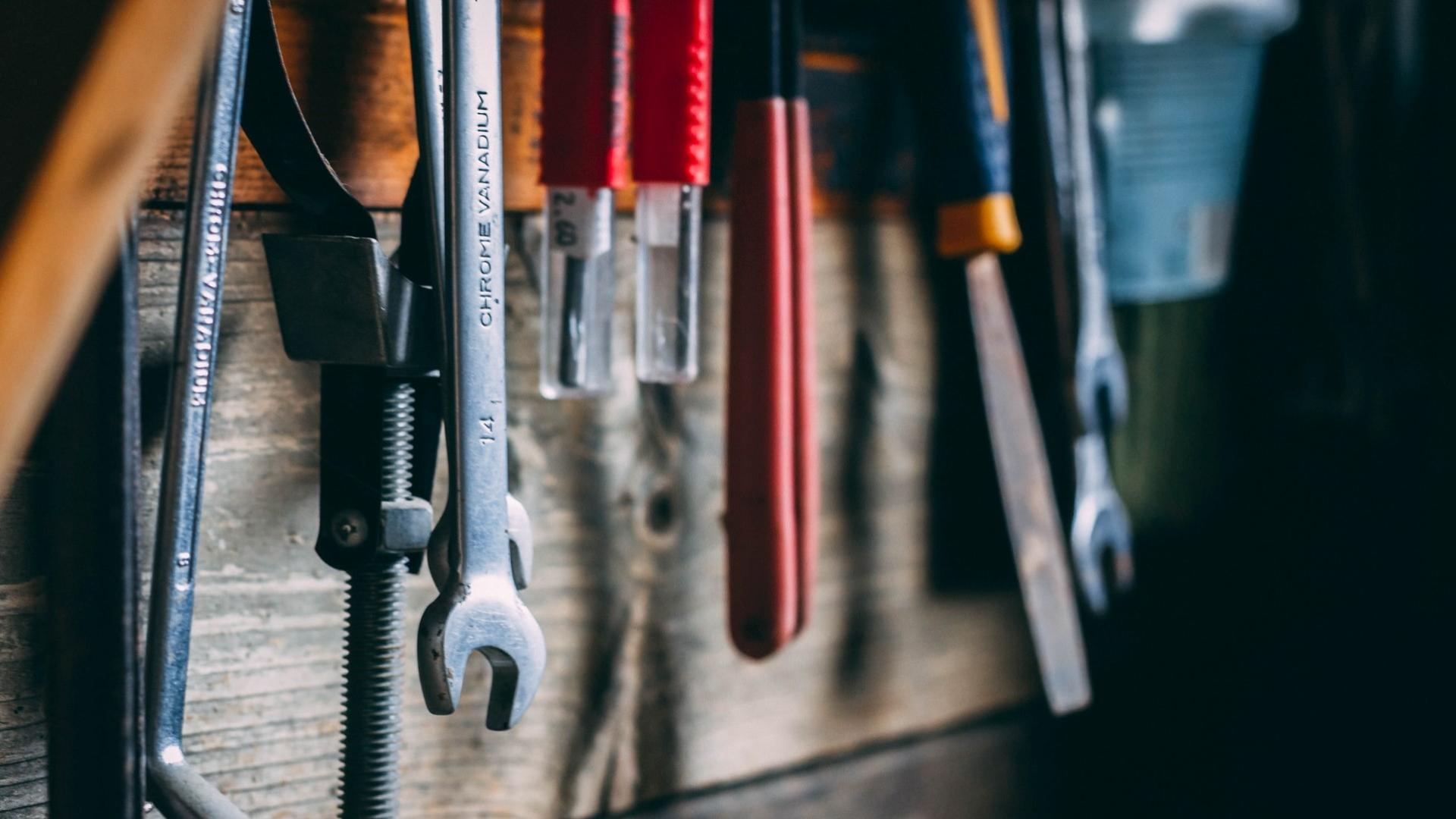 There's one item that's likely on every homeowner's to do list this summer: fun DIY projects! If you're looking for the basics about items ranging from workbenches to air compressors, you've come to the right place.  
Let's review the ways you can stock your garden tool storage unit with the right tools to bring the home or backyard you've always wanted to fruition. 
Of Basics and Upgrades: Gear for Fun-Loving DIY-ers
Any handyman or handywoman needs a basic power tool drill and driver kit! Why not start with the foundation to your current or future toolset by investing in a top of the line model?
Don't forget about the perfect workbench, that can be folded and easily stored out of the way except for those times you need it. You can also use this as a makeshift clamping station or assembly table to save time, money and space. 
For those that have or plan to install hanging rack storage systems, you can plan on a heavy-duty poly yard dump cart as well. Whatever the hauling mission, your cart can help you move firewood, mulch, plants, grass, and much more.
Multi-Use Tool and Garden Sheds: Leave Room for Multi-Purposing
Another benefit of purchasing tools is that this process typically initiates cleaning, organizing and preparing space for them! This is the perfect time to reconsider how you currently use your garden shed, and how you might be using it in the near future.
If you are planning on using a section of your shed for shared space, like a kids activity area, reading nook, or entertaining corner, you can simply block out the space you wish to dedicate to tools. Make sure you reflect this in your planning, and spacing where you place items.
Splurges That Are Worth the Money: Premium Tools
For the Gardener in the Family

- Believe it or not, gardening can be underrated when it comes to cool, high-tech gear that can make the day fly by. Speaking of which, the right mulcher, vacuum and leaf blower are perfect examples of tools that can make a big job easier. Especially when they are combined as an all-in-one tool! 

Breathe with Ease For Hours in Your Garden Tool Shed

- The fact that you may spend a long time completing projects in your garden shed doesn't mean you have to suffer when it comes to air quality. You can obtain a smart room air purifier for less than $300 in many stores or online. 

Transform Your Current Shed Into an Organized Masterpiece

- You can also make your life easier by investing in hanging garden tools. These are easily stored out of the way in their own dedicated area, and will make it easy for you to find what you need for the job.
Need Someone to Talk Shop With? We Have You Covered.
When adding beauty and functionality to your backyard or home is the goal, we have you covered. Learn more about our beautiful garages, sheds, cabins, and barns today!
Have a special project or request? If you can dream it, we can help you make it happen.