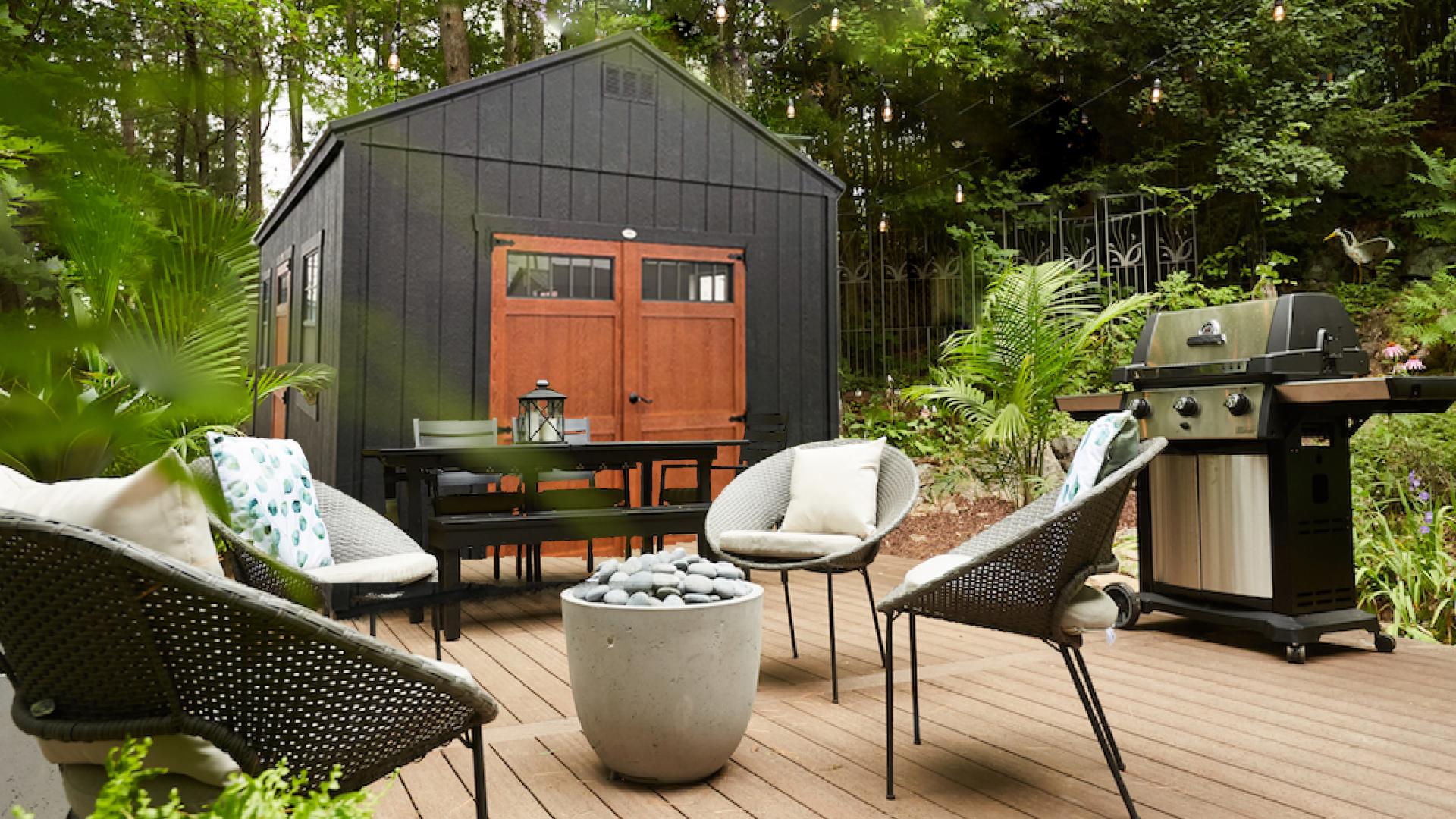 In-law suites are a great way to bring your parents or in-laws closer to home if they need extra care, or if they are looking to spend more time with their grandchildren. An in-law suite makes this a possibility while also providing a separate living space for privacy and comfort. Today we are going to take a look at how to transform one of our cabin shells into the perfect in-law suite for your property. 
Local Zoning Codes and Permits
The first step in transforming a cabin into an in-law suite is checking your local zoning codes and permits. Many townships have specific regulations when it comes to adding a living space to your property, and it is important to make sure you understand these rules before you begin construction. You can check out a past blog on zoning requirements, but we also recommend reaching out to your township directly. 
How Much Space Will You Need? 
The next step in developing your in-law suite is deciding the square footage of your cabin shell. Some of our customers are just looking for an additional room for their in-laws to sleep in, while others want to fit out their cabin with an apartment with a living space, full bathroom, kitchen, and bedroom. Country Cabins cabin shells come in all shapes and sizes, and are available in 10'x12' to 14'x40'. If your needs are unique, check out our 3D Builder to design your own cabin from the ground up. 
We recommend putting together a rough floor plan before you choose your cabin shell. Once you have your floor plan, you can reach out to Country Cabins for a complimentary quote.  Our salesmen would love to work with you to put together the perfect cabin shell for your plans. 
Designing your Cabin 
Now that your floor plan has been created and you have chosen your cabin shell, the fun can begin! We love seeing the creative ways our customers transform our cabin shells into their own unique space. We've outlined some in-law suite essentials that we recommend looking into as you design your space. 
Kitchenette
A kitchenette is a great way to include a kitchen in your design while taking up less floor space. Here are some kitchenette ideas to get the ball rolling. 
Natural Light
Natural light is essential in any living space, and especially important in a smaller space. Our cabins can be fully customized with windows, transom windows, and doors with windows. In our 3D builder you can easily add and remove these options to visualize your dream cabin. 
Outdoor Living Space
Having a space to relax outside is always a bonus, and each of our cabins come standard with a porch and overhang. Pick up a few rocking chairs and a side table and enjoy the summer nights! 
Interior Design
Working with your parents or in-laws to design a space where they will be comfortable can be a really fun process. Incorporating their furniture with new pieces and matching the color palette can be daunting, but spending the time designing up front saves you time and money in the end. 
Fitting out Your Cabin Shell
Once you have chosen your cabin designs it's time to fit out your cabin with rooms and appliances. Our cabin shells can be customized with lofts, additional windows, insulation and more. They are delivered as a blank slate, giving our customers the opportunity to design the perfect space for their needs. If you don't plan on hiring a contractor to frame out your cabin, here is a guide to framing out the rooms of your cabin. 
Once your cabin is framed out, it's time to run electric and plumbing lines. Again, it's a good idea to contact your township for zoning regulations during this step. We highly recommend hiring professionals during this process to make sure everything is up to code and functioning properly. 
 
If you are ready to start your in-law suite project contact us today for a complimentary quote!