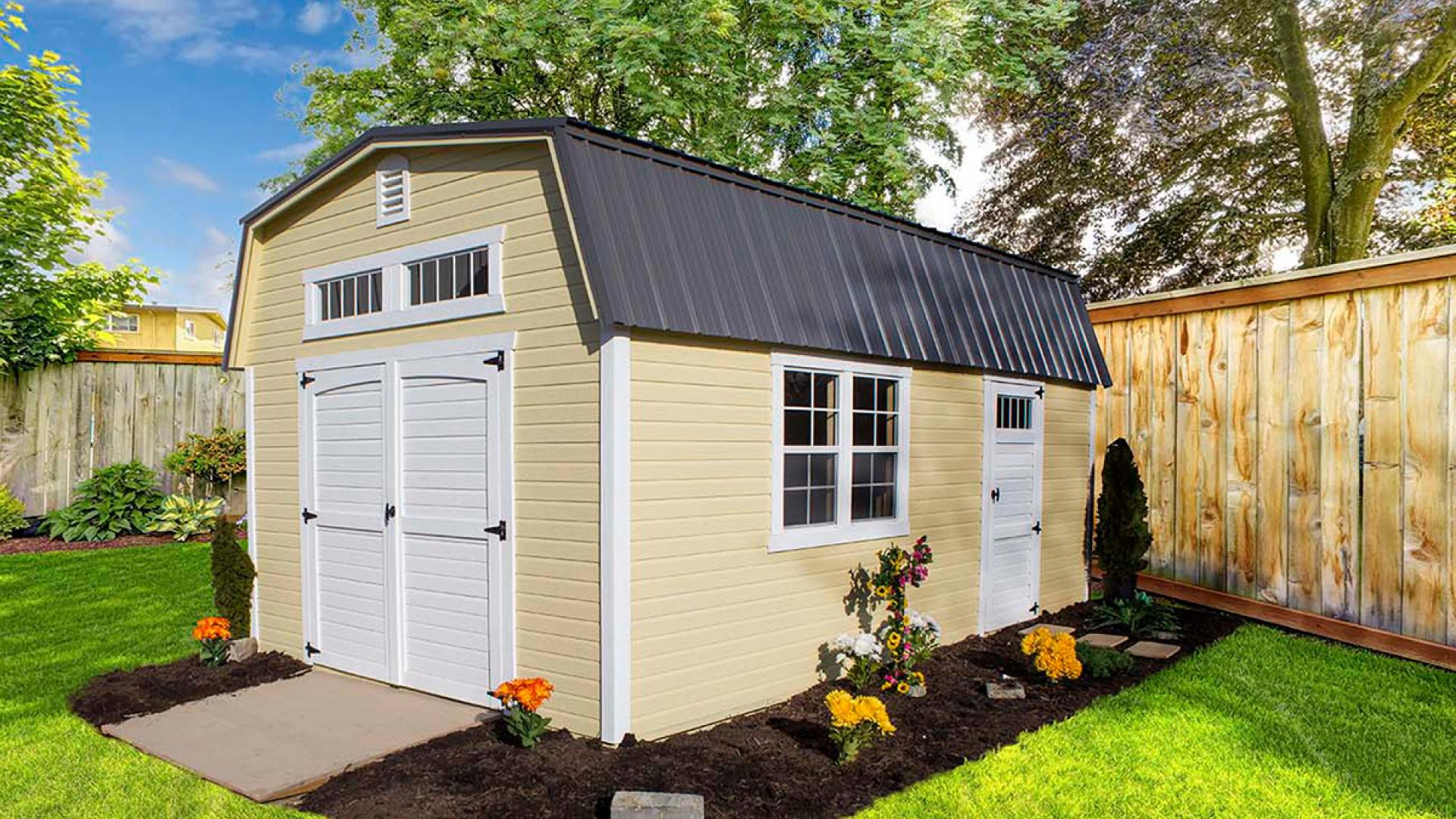 Have you been wrestling with the idea of whether or not to build a storage shed in your backyard? If so, keep reading! Here are a few reasons why storage sheds are a worthwhile investment for any homeowner.
Storage Sheds Increase Property Value
Building an outdoor storage shed will automatically add value to your property. Plus, if you know that you'll be selling your home in the future, having a storage shed in the backyard can make your property much more appealing to prospective buyers - especially if your house doesn't have a garage. Extra storage is never a bad thing, especially when it comes in the form of a convenient shed in the backyard.
Storage Sheds are Versatile
Storage sheds aren't just for storage! In fact, there are a variety of different uses for them. Depending on your interests and budget, you can turn a storage shed into just about any type of space.
Looking for a quiet place to read or work? Turn your shed into a quaint reading nook or home office. Need a place for your kids to play? Converted storage sheds make great playhouses for children. Whatever you end up using it for, building a storage shed on your property can really add some pizzazz to your outdoor living space.
Additionally, storage sheds are a particularly good investment for those whose house doesn't have a garage. With a few adjustments, a shed can easily double as a garage, whether it's for cars, lawn equipment, or sporting goods.
Sheds Protect Your Belongings
No one wants to have their gardening tools or yard equipment ruined by moisture, rust, or severe weather. Storage sheds are an excellent, safe place to store expensive or vulnerable equipment and keep it in great condition.
By the same token, you can even keep some fragile plants in a shed during the colder months to keep them alive. For those with a green thumb, consider a shed with windows and use it as a greenhouse to keep your plants thriving all year long!
Easy Access
Many of us can relate to the frustration of digging through a cluttered garage to find a certain item. Storage sheds are a convenient place to store your essential, most-used items all in one place. For extra organization and space, consider adding some shelves, cubbies, or hooks to the inside of your shed. You'll definitely have peace of mind knowing that all of your things are together in one location and that you won't have to go searching for them when you need them.
Storage Sheds Free up Space
If you're finding that the clutter in your basement is piling up, it may be time to invest in a storage shed to free up some space. Buying a shed will allow you to clean out some messy areas of your house and compile everything into one organized space. If you have some items that you don't have room for but just can't seem to part with, a shed is a great place to safely store them.
Extra Safety
If you have young children, the extra safety that storage sheds offer is a huge perk. Instead of keeping your power tools and dangerous lawn equipment in your yard or garage where your kids could get to them, store them out of harm's way in a shed. Additionally, a storage shed is a smart place to keep any expensive or valuable items away from potential thieves. It's better to be safe than sorry!
All in all, storage sheds are well worth the investment, and they are an enhancement to any property, no matter what they're used for. If you have any questions about why storage sheds are a good investment, contact us today. Check out our storage sheds, storage barns, and garage sheds, or start creating your own with our online shed builder tool.