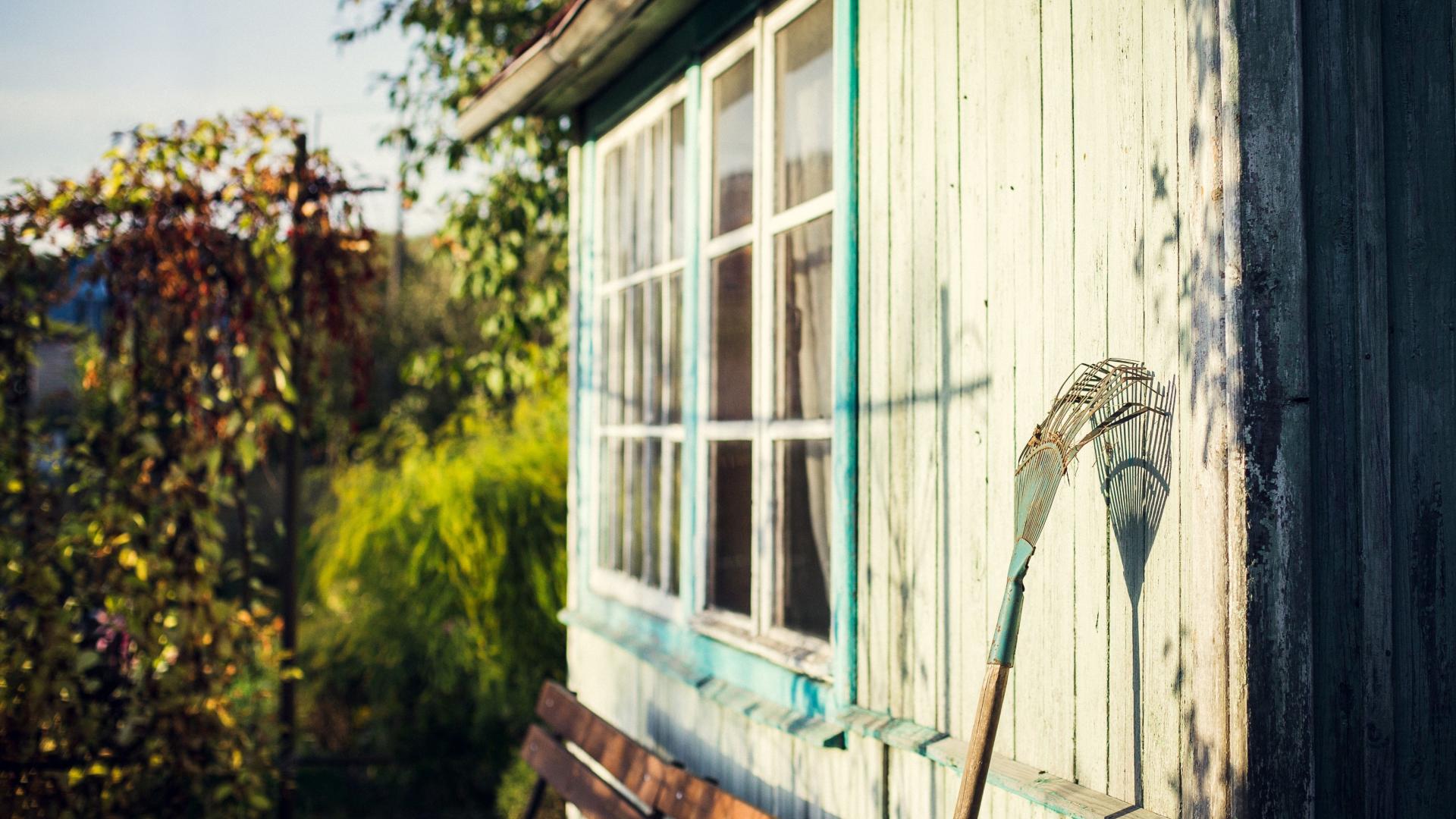 Sheds can be so much more than the sum of their knick-knacks. There are a variety of uses for storage sheds, from functional to fun. Here are 10 examples of different ways that you can use your storage shed.
1. Playhouse
If you have kids, consider converting your shed into a spot for them to play and spend time outdoors. With a few tweaks and additions, your garden shed can become your child's personal play space. In fact, you don't even need to finish the interior of your shed to turn it into an awesome playhouse. 
Paint the inside walls your kid's favorite color, add a few tables and chairs, put down a fun throw rug, and fill the space with toys, art supplies, or whatever your little ones like to play with. Your children will thank you!
2. Home Office
If you're someone who works from home a lot but often gets distracted by things happening around the house, converting your storage shed into a home office is a perfect way to get complete privacy to do your work. The best part is that you don't even have to leave your property.
3. Greenhouse
With just a bit of work, you can easily turn your storage shed into an impressive greenhouse. This is a great place for your plants to stay warm, healthy, and dry during cold weather. All it takes is adding some large windows or roofing panels that let in light, such as fiberglass sheeting, and the rest is up to you! 
4. Art Studio
Design a space where your creativity can run wild by converting your storage shed into an art studio. Make the area as simple or elegant as you want, and fill it with things that will inspire you and fuel your imagination. Make sure there is plenty of natural light, and install a few windows or a skylight if needed. Additionally, be sure to not clutter the studio with too many art supplies, as a cramped or messy space can inhibit creativity. 
5. Pool Shed
Anyone who has a swimming pool knows that maintaining it requires a lot of supplies and equipment. These, combined with accessories, like inflatable rafts and pool noodles, can take up a lot of space. Give all of these items a home by converting your shed into a pool shed. That way, you'll have a convenient, safe spot to store all of your pool supplies together and out of sight.
6. Home Gym
When you have a gym right in your own backyard, there aren't many excuses for not working out. Turning a storage shed into a gym is a great option for fitness fanatics who may not prefer a public gym or don't have one in their area.
7. Workshop
If you or someone in your family is a person who does a lot of DIY projects, think about turning your storage shed into a workshop. With just a few additions, your shed can become an all-in-one space for woodworking, crafts, and more. All you need is a work table and some racks or shelves for your supplies, and you're ready to go! If you're opting for a new storage shed workshop, check out our workshop package.
8. Man-Cave/She-Shed
No matter how much of an extrovert you are, everyone needs some quality alone time every now and then, and there's no better place to unwind than your very own man-cave or she-shed. Turning your storage shed into a man-cave or she-shed will provide you with a personal retreat, right in the comfort of your own backyard.
9. Game Room
Converting your shed into a game room is exciting for people of all ages. Set up a pool table, ping pong table, and a couch or two, and you've got the newest hang-out spot for your family and friends. For adults, you can even add a mini bar and some stools to really take your game room to the next level.
10. Storage Space
Last but not least, sheds are, of course, great for extra storage space. Not only does a storage shed protect your belongings and free up space in your house or garage, but they also increase property value and are very versatile.
No matter what you end up using your storage shed for, it will end up being a worthwhile investment!