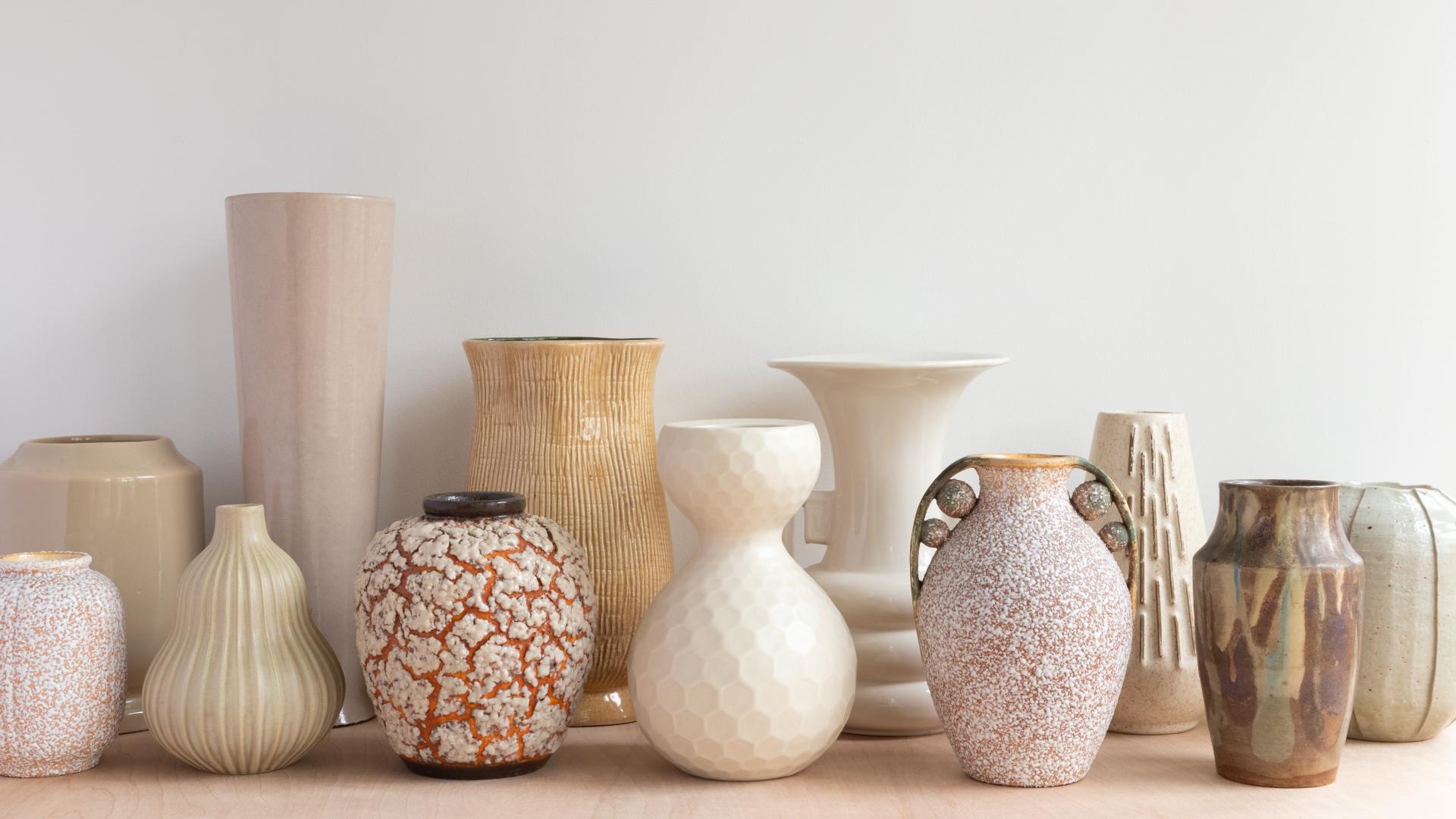 The art of making pottery and ceramics is fun, relaxing, and has many health benefits, but it requires space for working and storing pieces. Instead of trying to fit everything into your garage or visiting shared spaces every time you want to create, storage sheds can be used to make backyard pottery studios.
Transforming a storage shed into a home pottery studio will help you save space, keep your equipment and materials organized, and provide convenience and privacy when you want to work. Always dreamed of having your own art studio to work in? It's easier than you may realize!
Size & Space
Do you enjoy throwing clay on a wheel or working on ceramics with only your hands? Your equipment, materials, and the amount of ceramics you create will help determine how much space you need. You'll want to make sure you have plenty of room for storing your creations in their various stages of completion. If you decide to save space by merging your clay and glaze work areas into one spot, having cleaning supplies and sheets of plastic on hand will help you transition between these stations.
Country Cabin's workshop package is perfect for creating a home pottery studio. This package comes pre-built for you with a workbench, u-loft storage, and pegboards so you don't have to worry about starting from scratch or where you will store your equipment. We also have the option for pre-installed shelving so you don't have the hassle of adding your own shelves to your studio.
Ventilation
Between working with clay and using a kiln, the art of pottery requires your workspace to have very good ventilation. Having a pottery studio separate from your home is better for your health as you don't have to worry about kiln fumes and clay dust spreading throughout your house.
Proper ventilation is especially important if you have a kiln in your studio. Your kiln should not be placed directly on the floor as this makes ventilation difficult. Kiln stands, which come with or without wheels, are non-combustible, protect your floor, and provide adequate ventilation. 
Pottery studios should have an abundance of windows and doors as they will help airflow and ventilation while also bringing in plenty of light, which is essential when working with ceramics. At Country Cabins, we offer increased natural light options. These options include transom windows, adding more windows and doors, windows with screens, and door pins to keep doors open.
Layout
When creating your pottery studio layout, it's easiest to start out by deciding where your bigger equipment will go, especially items that will need to be near an electric socket. After you know where your larger items will be placed, you can then move on to filling in the space around them.
If you have a kiln in your studio, it should not be placed in an area that would be used as an emergency escape. Kilns should have a minimum of 12 inches (although 18 inches is recommended) between the kiln and surrounding surfaces. You can do this with a kiln stand and by placing fire-resistant boards on walls near the kiln.
Flooring
Your storage shed floor in your pottery studio will frequently become dirty and wet, so floors that make cleaning up easy through sweeping and mopping are ideal. The floor of your studio should be a material that won't get damaged if wet or one that has been waterproofed. This can also be done as a DIY project by adding waterproof vinyl flooring.
Electricity & Running Water
Our cabins and sheds are frequently used for vacationing and working, so setting up electricity, appliances, and running water won't be difficult. By adding electricity to your studio, your workspace can be climate-controlled. Electricity also enables you to add more lighting so you can work in your studio before the sun rises and after it sets. Additionally, insulation should be added to help you stay comfortable by preventing heat from leaving or entering.
Setting up a sink in your studio is the best way to access water while working with clay and keeping your workspace clean. Please note that clay water shouldn't be poured down a drain or flushed down a toilet as it can dry and cause blockages and pipe cracking. The same goes for disposing of glazes as they are also bad for your plumbing and hurt the environment. For a more budget-friendly approach, you can keep buckets stored in your studio that can be used for carrying water to and from your workspace.
Customization
You can customize your backyard art studio by painting the walls (Pro-tip: Painting your walls a light color will make your studio seem bigger). Our goal at Country Cabins is to help you create a space that is catered to your wants and needs. We offer structural options like ramps for easy access, extra trusses for more support, and eave overhangs to create shade and a cooler atmosphere.

Did you know our storage sheds, storage barns, and portable cabins come in many sizes and can be bigger than the average tiny home? Plus, we offer many options to help you create and customize your ideal backyard pottery studio. Ready to start putting together your own private art room? Contact us about your pottery studio vision and get a free custom quote!