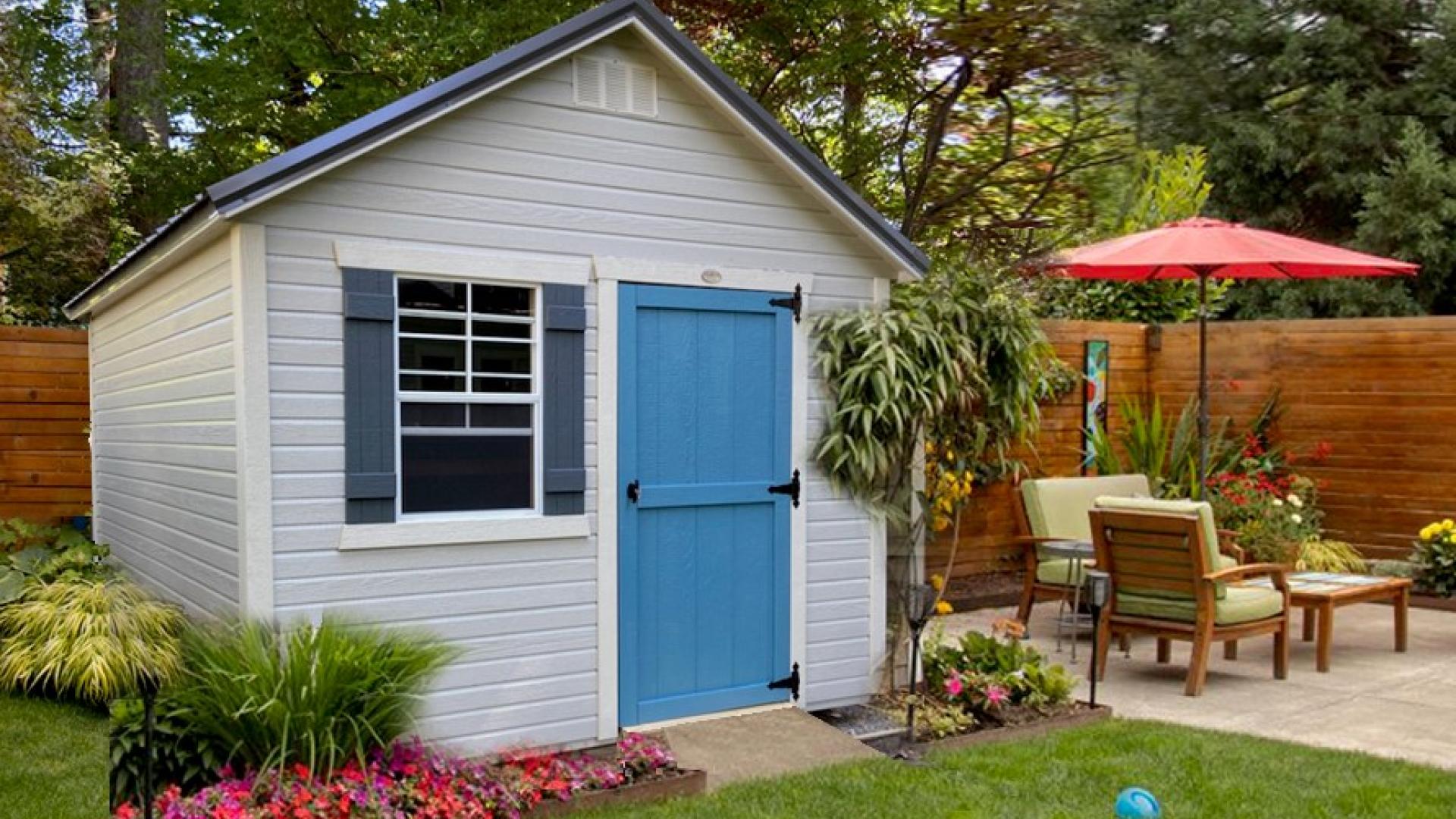 While you likely didn't buy a shed just to accent your backyard, the exterior appearance of your structure is still important! Having an old, worn-out storage building can take a toll on the overall appeal of your yard, as well as detract from property value. Here are some ideas for enhancing your storage shed and making it the focal point of your backyard.
Don't Overlook Maintenance
Performing regular upkeep helps keep your shed looking nice while also protecting the items you store inside it. Be sure to inspect the roof, fix any leaks, clean out the gutters, and perform preventative pest control to avoid issues down the road. Additionally, a fresh coat of paint can also make your storage shed look good as new and more appealing to the eye.
Install Lighting
Landscape lighting is a great way to blend your shed into the rest of your yard while also enhancing security. Use low-intensity light bulbs positioned at a variety of different angles and distances to spotlight your shed and make it stand out. However, be sure to avoid using just one powerful spotlight on the shed since it will create harsh shadows. The key is to use several subtle light fixtures to give your storage shed an appealing glow.
Incorporate Decorative Elements
The sides of your storage shed don't have to be plain and unexciting. Take your shed to the next level by adding some decorative elements to the exterior, such as shutters, window boxes, or even wildlife shelters like birdhouses and bee boxes.
You can also decorate your shed with simple embellishments. Hang curtains in the windows or string bunting across the roof. This and other small touches can transform your shed from a plain storage building to a stunning feature of your yard.
Build a Pathway
Adding a pathway or stepping stones leading up to your shed's door is sure to add some flair and charm to your backyard. Even better, it'll make moving items in and out of your storage shed easier. You can even choose to add some solar lights along the pathway to brighten up the area and give it a quaint and cozy feel.
Deck Out the Door
If you're looking for a simple way to make your shed's exterior pop, consider enhancing the door! Whether it's a fresh coat of colorful paint, a wreath, or a new door altogether, you'd be surprised by how small changes can have a big impact on the appeal of your storage shed.
Do Some Landscaping
If the exterior of your shed is looking a bit lackluster, consider doing some landscaping. Add a few shrubs or small bushes around the perimeter of your structure, or plant some flowers that complement the color of the siding. You could even plant a vegetable garden. Not only will this enhance the landscaping, but it will also be useful for your cooking!
Transform It
If you're feeling especially ambitious, transforming your storage shed is another option. If you find that you're not getting much use out of your shed, why not turn it into something totally different? The options are endless when it comes to converting your storage building. From man caves and she sheds to art studios and home offices, there is a wide variety of ways in which you can utilize your shed aside from storage.
If nothing else, you can always buy a new storage shed to become the focal point of your backyard! At Country Cabins, we have high-quality, customizable structures that can fit any budget. Browse our selection today