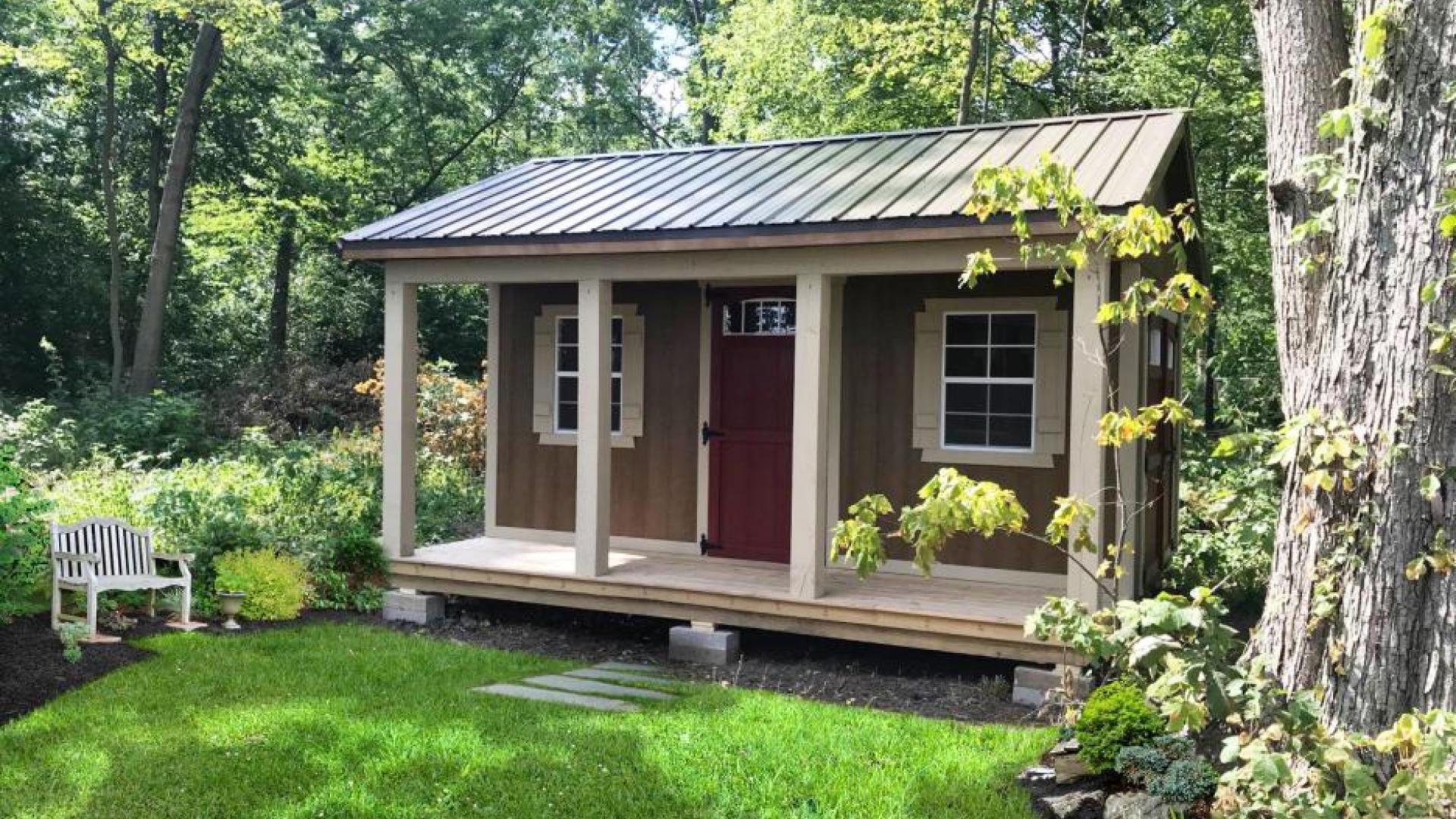 Many hunters dream of owning their own property and cabin. No longer would they need to plan trips with a buddy who owns property or pay for lodging in state game lands. Finding and buying property is half the battle. Once you do, you'll need to make it habitable for a good night's rest after a long day of hunting. Here's a guide to everything you need to know about building a hunting cabin.
Planning for Your Cabin
There are many things to consider when planning for your hunting cabin. The first is the location of the cabin on your property. You should consider the cabin's distance from the road; the closer it is, the shorter you have to drive. The spot you pick should also be on flat land, or else you'll need to do some leveling before building or installing your cabin. Lastly, the cabin's proximity to power lines will matter if you plan on running electricity to your cabin.
Another important thing to consider while planning your cabin is the local laws and regulations. Land will be zoned for specific uses and you'll need to understand the zoning of your land to know what you are allowed to build. You will also need to determine if you need any permits and/or inspections before building and inhabiting your new cabin.
The last consideration to make while planning your cabin is cost. You'll need to consider not just the cost of the building itself, but also the furniture, decor, and utilities, if you're installing any. You can save money by buying a pre-built cabin instead of building on-site.
Designing Your Cabin
Now that you've planned out the location, researched zoning, and made a budget, it's time to design your dream cabin. There are many different styles of hunting cabins to fit your needs and aesthetics. You'll need to determine the size of your cabin by thinking about how many people will be sleeping there and what type of furniture you'll be including. You should also decide whether you want a porch or not. Adding a porch is nice for relaxing on a rocking chair or eating outside at a picnic table. Lastly, adding a loft can be a great addition for storing your gear or adding extra sleeping space. Once you have a design in mind, you'll contact a cabin builder to build your cabin on-site or deliver a cabin to your property.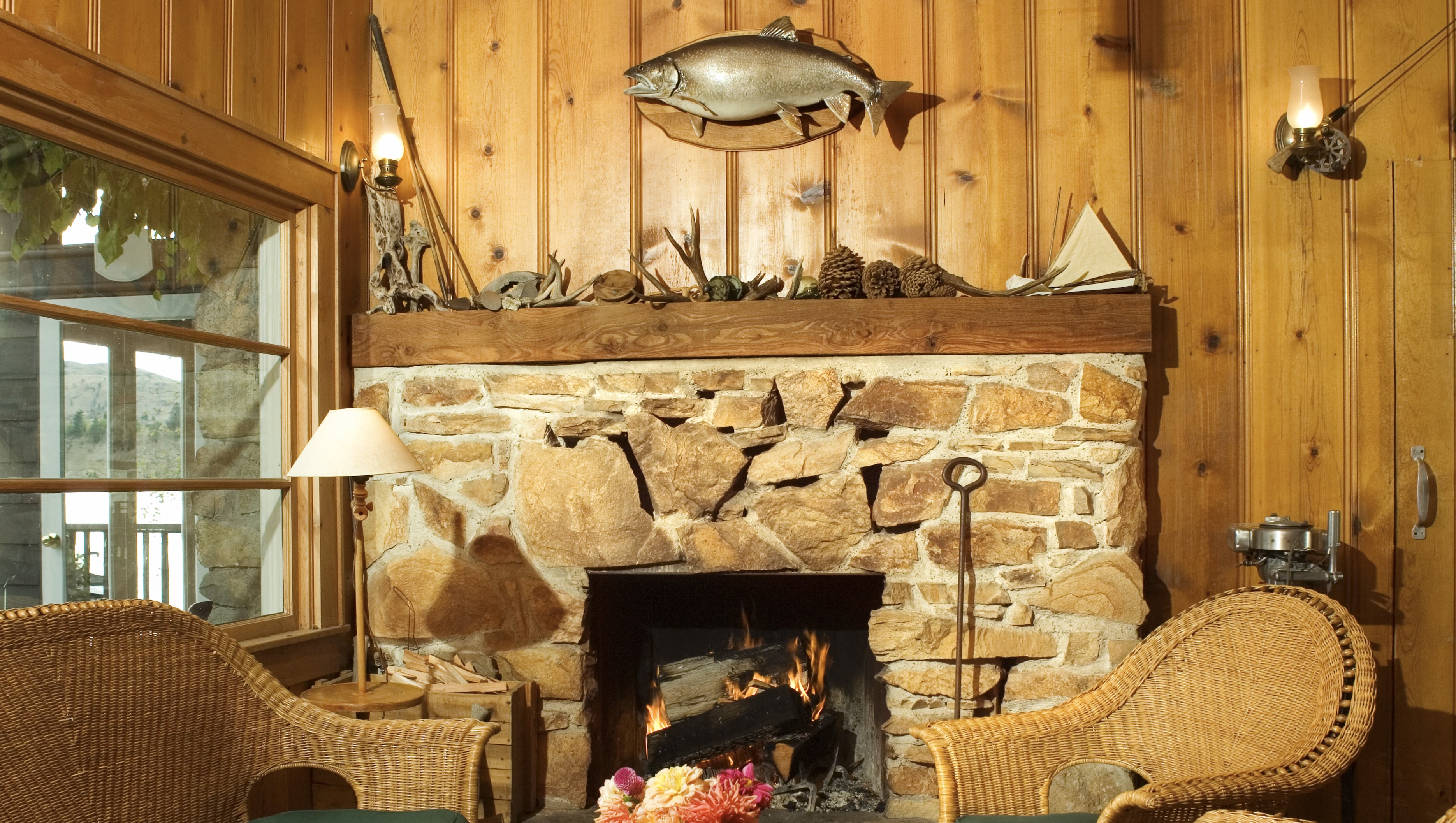 Furnishing Your Cabin
Now that you finally have your cabin, it's time to decorate the cabin interior and exterior. At the very basics, you'll want to include a table for dining and enough beds for everyone to sleep. If you are including a kitchen, you need space for a stove, storage for pots & pans, and a fridge if you have electricity. For downtime, adding a few couches or lounge chairs are nice. Rugs are an excellent way to bring color into a room while also serving a function. Adding quilts to the beds also adds character and functionality by keeping you warm during the hunting season. If you have trophies, like the antlers from that buck you shot a few years back, hanging them up on the walls here will add to the aesthetic and give you that motivation to find your next catch! Other art you place on the walls should reflect the environment around you. A cabin in the Rocky Mountains shouldn't have paintings of the beach in it.
The exterior of your hunting cabin should match well with the environment you're in. Paint the siding and trim in earth tones or bring in some green like the trees around you. Your entrance could have a personalized sign with your name or a fun name for the cabin on it. If you have a porch, add some rocking chairs, a bench swing, or a picnic table to relax outside during good weather. If you'd like to garden around the exterior, plan to use local foliage and flowers to make it seem like part of the environment. Dead trees near your cabin can be cut down and carved by a chainsaw carver to make unique sculptures on your property.
Maintenance is important to keeping your cabin looking nice. Be sure to weed regularly and perform seasonal maintenance twice a year to make sure the exterior is in good shape and there's no paint chips.
Winterize Your Cabin
If you'll be using your cabin during the cold, winter hunting seasons, you'll want to take a few steps to winterize your cabin. First off, insulate the walls, roof and floors to lock in heat from your wood stove or portable heater.. There are many options for insulation, like batt insulation or spray insulation, that are suitable for cabins. Check the doors and windows for any drafts and seal them. If you have pipes, you'll need to insulate them as well or risk them bursting in the winter. You also need to clear debris that could cause drainage problems with your gutters. If water is caught in your downspout, it will freeze and damage your shed. 
Order a Hunting Cabin Today
Ready to take your first step into cabin ownership? Contact Country Cabins today and we'll help you with everything you need to design your own cabin or buy a pre-built one.