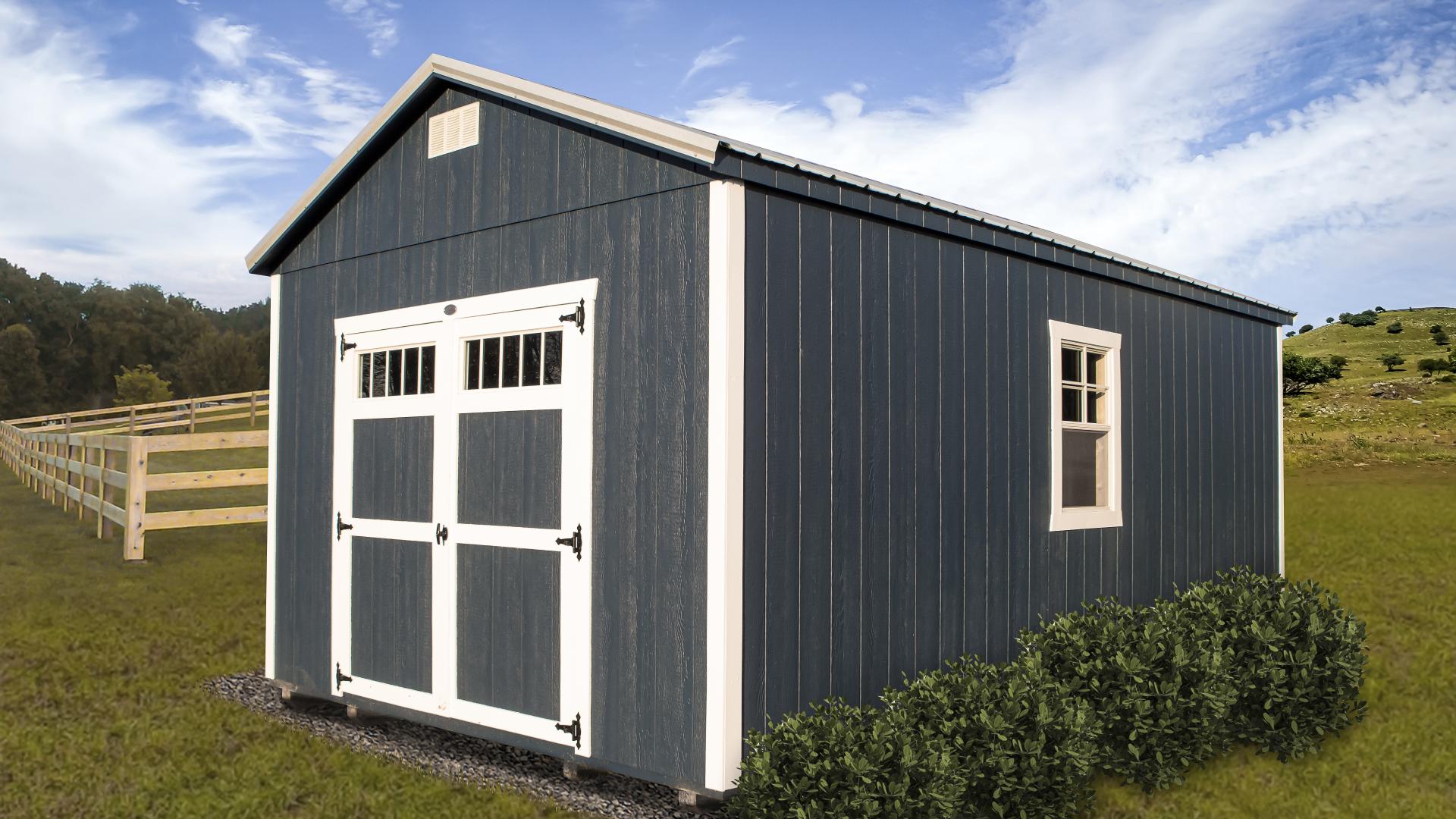 It's almost time to start thinking about Spring Cleaning and you need a place to organize all your belongings. Outdoor storage structures are the best way to free up space in your home. There are many different styles of storage structures to fit your needs and aesthetic. Here is a breakdown of the 4 main types of storage buildings.
Sheds
The most basic type of storage building is a storage shed. Sheds are a flexible option and often the least expensive. They can be designed as a pool shed or converted into a garden shed/greenhouse combination. Sheds are defined by having a single or double swinging door and a gable roof. Gable roofs consist of two sections, whose upper horizontal edge meets to form a ridge.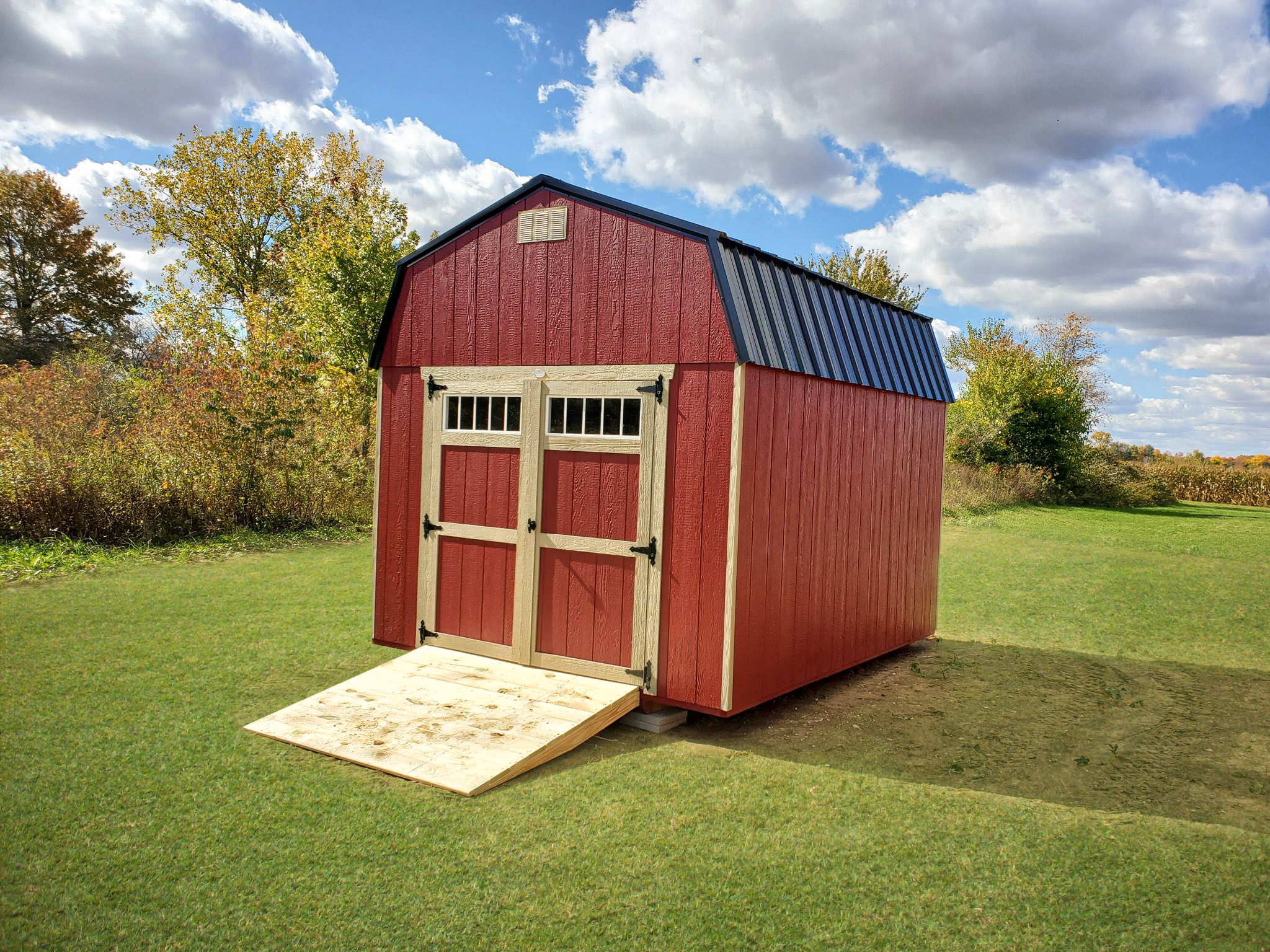 Barns
Storage barns are the next type of storage structure. Barns are defined by having a single or double swinging door or a sliding door and a gambrel roof. Gambrel roofs consist of four slopes, the upper two at a shallow angle and the lower two at a steep angle. The variety of doors and characteristic roof give storage barns a distinct look. They also provide you with extra storage with loft space.
Cabins
A storage building that's a little more sophisticated is a cabin. Whether you're looking for a unique building in your backyard or a hunting cabin out in the woods these buildings do the job. Cabins are defined by having a single swinging door, windows, and porch space. They can have any type of roof. The porches provide shade to relax outside and the windows offer plenty of natural light for a backyard workshop or weekend getaway.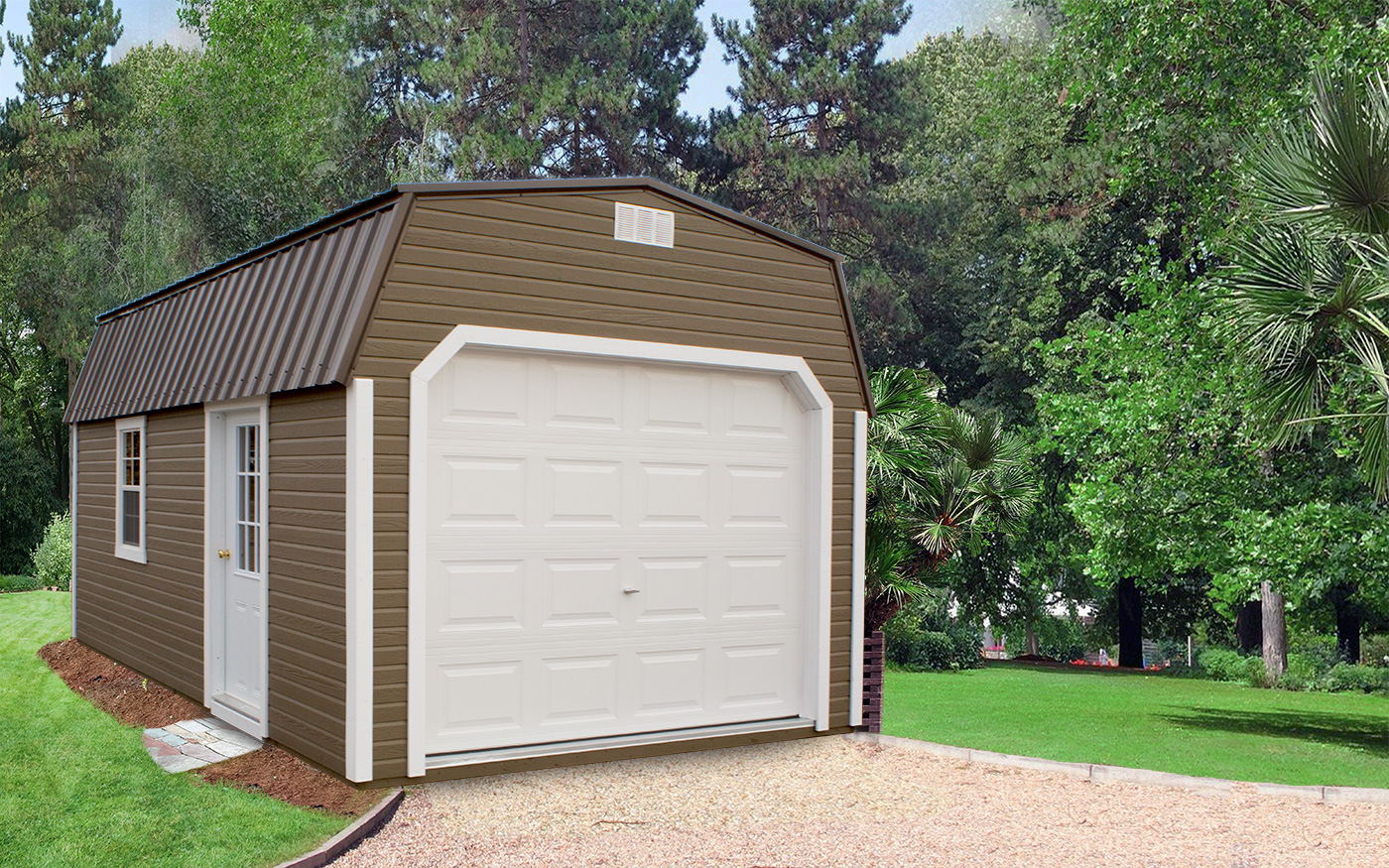 Garages
Lastly, we have detached garages. Garages are defined by the wide, sectional garage doors that can manually or automatically be opened from the floor to the ceiling. Having a large egress on your storage building means you can easily fit a lawn mower or even a car inside these garages. It's also easier to move other equipment or furniture, like a workbench, through the large opening. 
Customization Options
Whatever style of storage building you choose, there are multiple options to customize your structure. You can make structural customizations, like adding trusses to your roof, or insulate your building for year-round climate control. You can also make exterior alterations, like adding more windows or doors and decorative elements.
Uses of Storage Structures
People use their storage structures for a variety of uses. If you imagine a use for one, it's probably been done before! We've seen customers use their buildings as a playhouse, home office, greenhouse, art studio, pool shed, home gym, workshop, man-cave, she-shed, game room, or simple storage space.
Why Storage Structures Are a Good Investment
No matter the type, style, or use of a storage structure, they are always a good investment when properly maintained. They protect your belongings from the weather and from thieves while you're living at your home. Then, when you move out of your home, you can either leave it with the property, adding to your property value and increasing buyer appeal, or you can take it with you to your new home. If you're ready to make the investment in a storage structure, contact Country Cabins for a free quote.